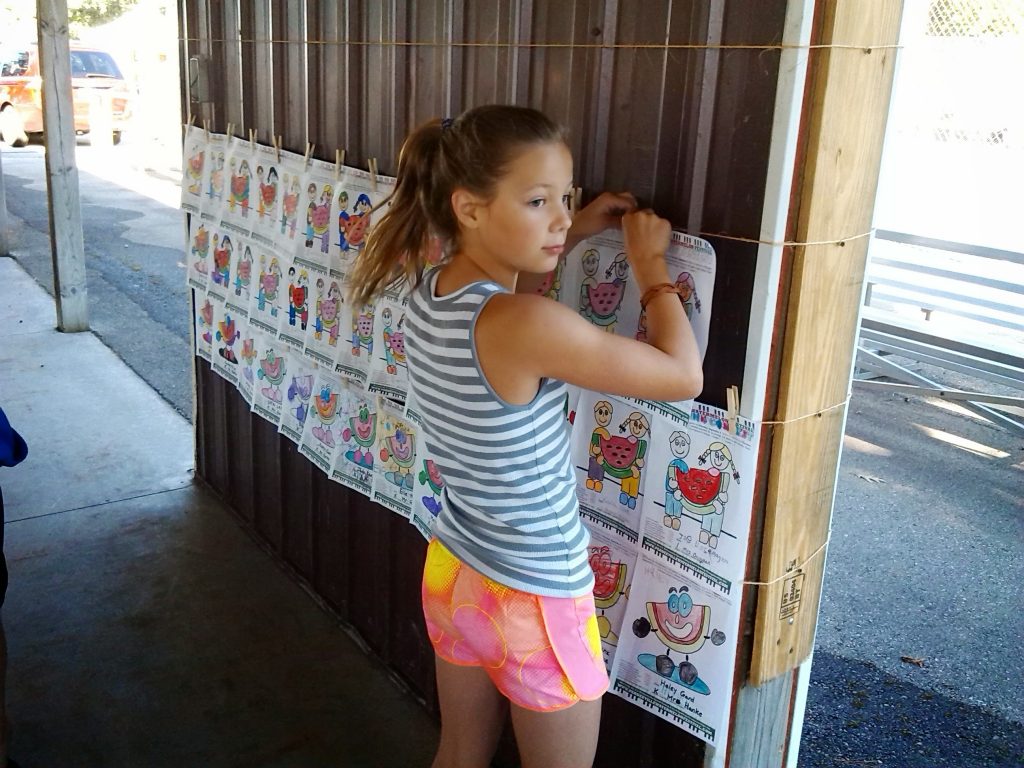 It's a real work day today.
In about 45min, the real work of setting up the festival begins.
Todd and crew will be starting to haul all the games from the storage unit (and his garage) over the park.
Dick will be stocking the concession stand.
Mark will be putting together signage in his garage and blasting Pink Floyd (it is Floyd Friday after all).
Later today, we'll be driving to Alsum's Produce to get the watermelon that are generously donated the last few years by Mr. Larry Alsum.
Mark will be staking out the vendor spaces.
Dick will be gathering the sweet corn and prepping all the brats.
And Todd and crew, they'll probably still be setting up the games.
A lot of work goes into this festival, riding on the backs of a few people until the big day.
Do you think you have what it takes to be a melonhead like us?
Join us won't you? You won't be the same after, and neither will the festival! Even if it's for an hour slicing watermelon at the free table, or helping clean up after the Kratz family destroys a few slices during the speed eating event, or running water out to the people manning the midway, or dumping trash cans, or taking down the coloring contest after the festival is over, or helping Mark home after he blows his back out again.
Anyone can help. Even if it's for an hour.
See one of the melonheads running around in the Watermelon Fest polo shirts and ask how you can help. Or contact us on Facebook, G+, Twitter, email, or text.