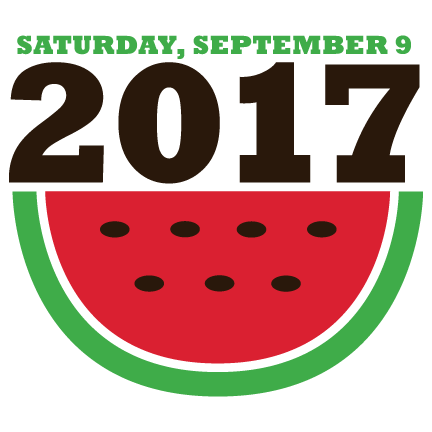 Many thanks to our sponsors and volunteers for assisting us in this year's festival. Without you, we wouldn't be able to continue our festival.
With your financial support, we keep the festival family friendly, and pay for upkeep on the children's games, prizes for the free hay dive, booking of the children's entertainment, and much more. We thank you for your continued support for our festival.
---
If you have any questions or issues with the information listed below, please feel free to contact us directly at info@pardeevillewatermelonfestival.com.
---
Sponsors
| | |
| --- | --- |
| Alsum Produce | Pardeeville Shopper |
| Del Monte | Rio Shopper |
| Mike's Auto Repair | Culver's of Portage |
| United Community Bank | Wyocena Yacht Club Q Crew |
| Everbrite | Natalie Bovre |
| EK Machine Co Inc | Pardeeville Area Business Association |
| Indian Trails Campground | Steve's Body Shop |
| Caddy Shack | Weaver Auto Parts |
| Carol's Cones | Pardeeville Sport Marine |
| Phil Parker – American Family Insurance | National Exchange Bank & Trust |
| Scott Smith – First Weber | Blystone Towing |
| Rohde Sales | On the Way Cafe |
| Crawford Oil | Pardeeville Fire Department |
| Nessam Trucking | Roberts Hill Insurance |
| Larry's Trophies | Doug Kammer |
| . . . . . . . . . . . . . . . . . . . . . . . . . . . . . . . . . . . . . . . . | . . . . . . . . . . . . . . . . . . . . . . . . . . . . . . . . . . . . . . . . |
Volunteers
| | |
| --- | --- |
| Cliff Burton & family | Dick & Karen Depies |
| Geoff Gilbert & family | Todd Hepler & family |
| Phil & Gloria Hodgson | Kathy Morrison & family |
| Mark D Taylor & family | Steve Thompson |
| Ruth Thompson | Kyle Williams & family |
| American Legion Post 215 | Pardeeville Student Council |
| Pardeeville Lions Club | Pardeeville PTO |
| Portion Control Experts | Cmd Tom Borgkvist |
| ** Watermelon slice carvers | |
| . . . . . . . . . . . . . . . . . . . . . . . . . . . . . . . . . . . . . . . . | . . . . . . . . . . . . . . . . . . . . . . . . . . . . . . . . . . . . . . . . |