VOLUNTEER OPPORTUNITY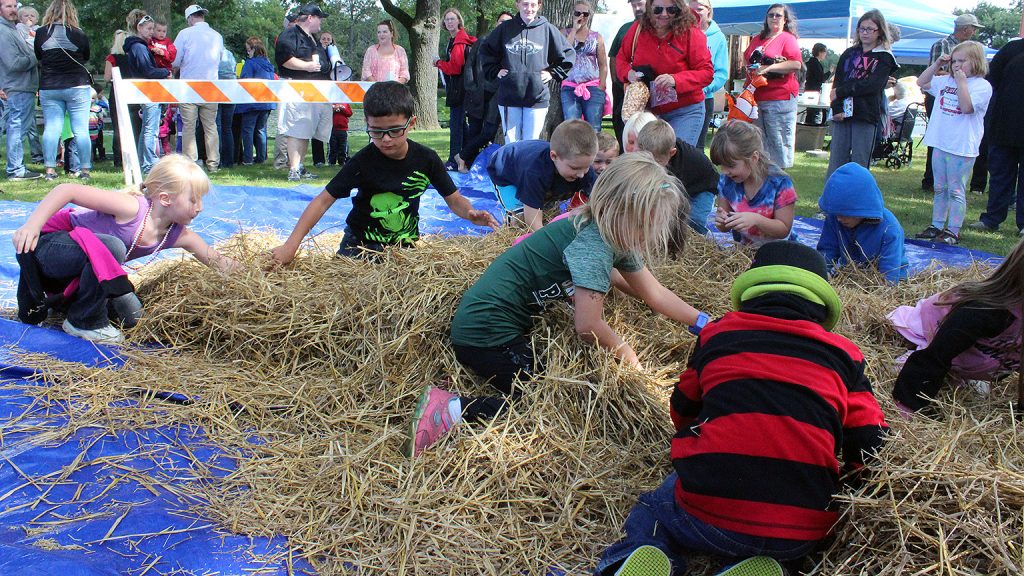 On noon, the day of the festival, the Pardeeville Watermelon Festival committee holds a free hay dive for children under 12. Each group of kids gets a set time to dig through the straw for poker chips that they redeem for money. There are also coupons for free pizza from Pizza Hut and ice cream from Culver's of Portage.
This would be a perfect event for first time volunteers or
a local group looking for a fun activity to do together.
Below are the details for this event:
Pre-setup time: 1 hour (meeting with committee during one of the final meetings)
Setup time: 30 minutes
Festival time: 1 hour 30 minutes
Cleanup time: 30 minutes
People needed: three to four
Job duties:
— Contact local farmer and get three bales of straw (past farmers include: Levzow's Farm in Wyocena or Becker Farm in Pardeeville). ** Don't worry, we'll make sure you have all the contact information**
— Arrive day before festival to deliver straw and set up site for hay dive. ** There will be committee members available to help out **
— Arrive at 11:00am day of the festival to set up the hay dive and run the hay dive.
— At least two people running the hay dive, watching the kids, and at least two people exchanging poker chips for change (provided by the Watermelon Festival committee).
— After all groups have run through the straw, gather up the remainder and either toss it in the dumpster or take it home to cover your plants!