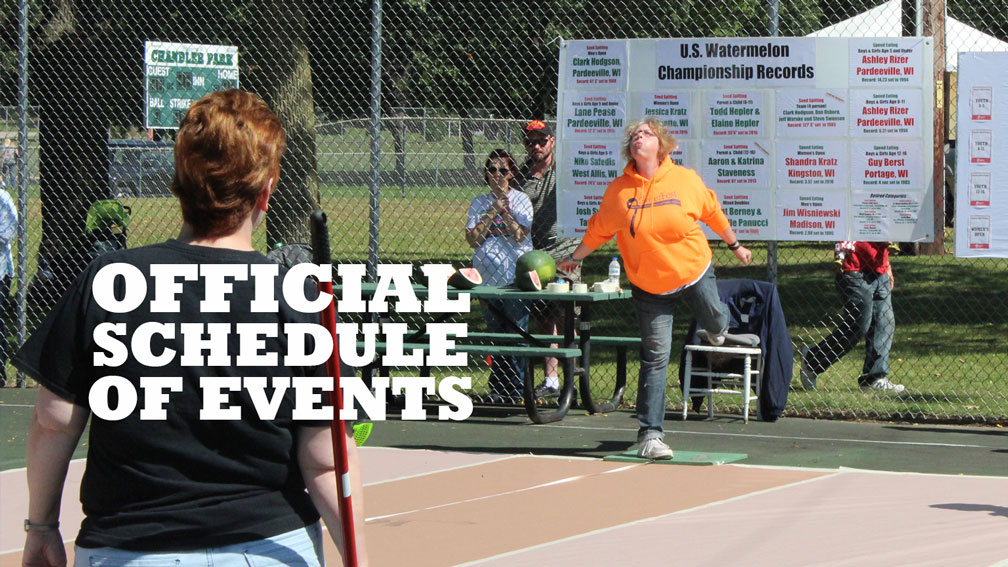 It's official! We've nailed down our schedule of events for this year's festival. Grounds are open from 10:00am to 4:00pm.
The Pardeeville Student Council will be running the Watermelon Midway, hosted by the Watermelon Festival, starting at 10:00am. The Open Air Market with vendors, crafters, and artists, will also open at 10:00am.
Entertainment for the kids starts at 10:30am at Shelter 3. This year's performer is Magic of Isaiah!
Kid's free hay dive is on the in-field by the games this year and starts at 11:30am.
Championship events start promptly at 12:30pm. Make sure to arrive by noon to be ready to compete.
–
And as always, we are searching for melonheads – dedicated volunteers to help with our festival. You can show up day of to help empty trash cans, or the day before to assemble the games, or help in the next few weeks putting up posters – we have a job for you. Send us a note on our contact form.
See you all there,
Mark
–
–
–
–
–
#PWF2018 #PWF51