Do you think you have what it takes to grow this year's largest watermelon?
Phil Hodgson, judge of this year's Largest Watermelon event, has put up a cash prize for this year's winner!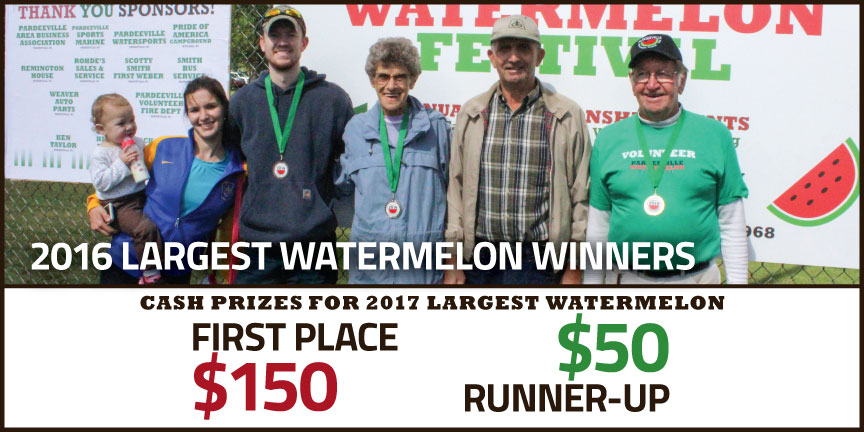 For details on when to plant, whereto get seeds, and general rules, give Phil a call at 608-429-3457.